A credit repair company offers to improve your credit score in exchange for a fee. If you have poor credit, you must be struggling to improve your credit score. We, review your finances, debt and credit reports with the goal of improving your financial situation in Acampo. Our main objective is to help you in rebuilding your credit score. We are most affordable credit repair company in Acampo. We have certified specialists who can help you to upgrade your credit score. Credit repair services usually charge a one time and ongoing monthly fee. We cover the disputes and removal of negative items from your credit report. Throughout Acampo, we are most affordable and pocket friendly in our services of credit repair.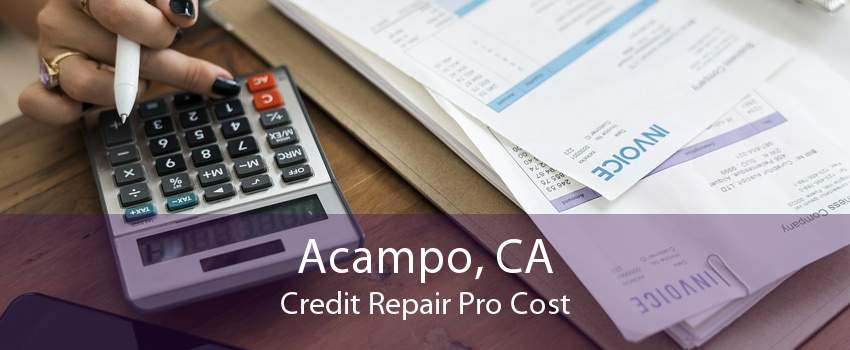 There are four categories of credit repair charge:
CreditSentry Monitoring $19 per month
Money Management $69 per month
Prosperity Package $119 per month
Success Package $149 per month
If you want to monitor your credit, professional credit repair or protect your identity, call The Credit Pros in Acampo. We are trustworthy because we fix mistakes on your credit report, negotiating with lenders to remove or change negative reporting thoroughly. Call us today for our credit repair services in affordable and convenient prices throughout Acampo.